Everytime I go into the AI Triggers and go to create a new trigger, everything works fine, until I get to the "Action Type" menu where if I choose "Attack" or "Block" everything works out the way it should, however, if I chose "Item", I get the following error: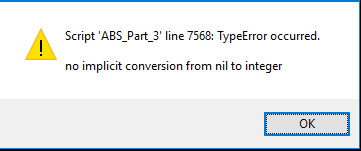 And then it proceeds to close my game. I go into the script editor and this is automatically the screen it brings me to, under the third ABS data script above main, with a marker next to it: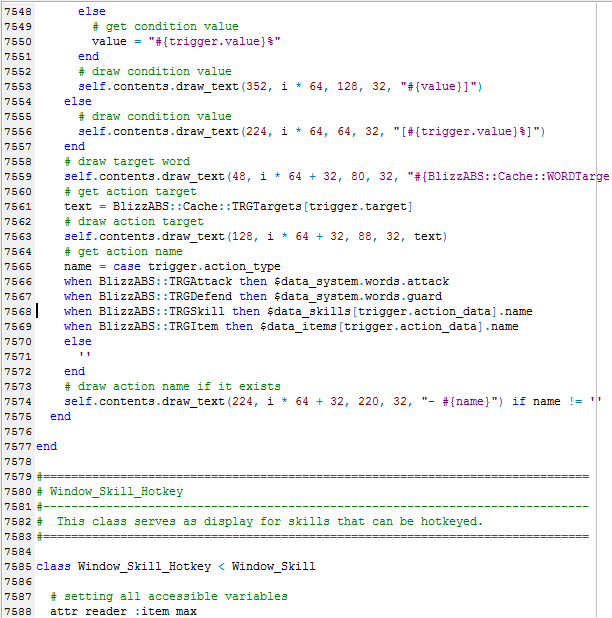 I am a complete novice to coding and scripting, don't ever touch the stuff, don't know how, so I have no idea what to do here, but my game was due for some public testing shortly but if this happens for me, for any else who plays with this function of the menu I fear the same may happen to them and then they'll get angry at me. What can I do to fix this error? Thanks in advance for any responses in regards to this critical error! I really need to fix this error fast so any and all information about how to do so would be greatly appreciated! Thanks again and I hope you all have a wonderful day!